Are you a people person? Do you feel energized or drained around people?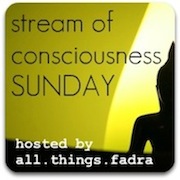 I'm an introvert. This means I get energized (or re-energized) when I have alone time. Solitude. But this does not mean I'm not a people person, because I am. I'm a teacher and I love it. I'm a spiritual coach and I love that. I like hanging with friends when our schedules and locations coincide. But there comes a time when I get overloaded and it becomes too much.
When I can take a whole day to myself, I do. I spend the day alone exercising, reading, running errands, playing on the internet, basking in the sun, and catnapping. I call it self-care.
When I can't take a day, I steal away as I can. Case in point. This week has been busy for me. I've had meetings and home visits and gatherings and just nonstop "with peopleness." Today I reached my limit. The cacophony of noises, voices, music didn't help matters. Although I was "on duty," during a slow period, I was able to secret myself away in my car for about 20 minutes. It was all I needed to refresh and finish the rest of my shift in high spirits. Twenty minutes seems to be the magic number.
When I feel the overload of other people's energy, I clear it in nature. I sit in the sun for about 20 minutes, or walk (or play) in thick green grass if any is around. I nap by the ocean or, favorite of all, sit in its salty waters. I like people just fine, but whenever I can, I also love to be with just me.
---

This was my 5 minute Stream of Consciousness Sunday post. It's five minutes of your time and a brain dump. Want to try it? Here are the rules…
Set a timer and write for 5 minutes.

Write an intro to the post if you want but don't edit the post. No proofreading or spellchecking. This is writing in the raw.

Publish it somewhere. Anywhere. The back door to your blog if you want. But make it accessible.

Add the Stream of Consciousness Sunday badge to your post.

Link up your post below.

Visit your fellow bloggers and show some love.